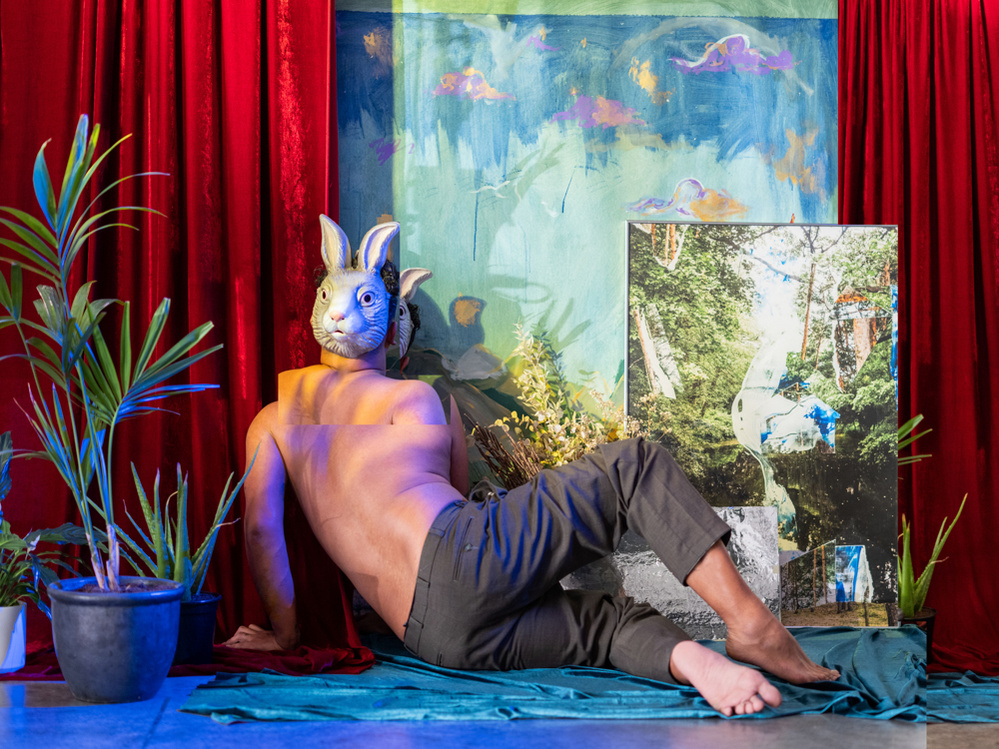 PARADISE 4EVER
Solo Exhibition by Augustine Paredes
Gulf Photo Plus, Dubai, UAE
14 November 2022 — 20 February 2023
PARADISE 4EVER is an invitation to look through a mirror of Paradise after excavating narratives from a quarry of memories. Dubai-based Filipino artist, Augustine Paredes, has depended on the camera as a tool for introspection throughout his decade-long practice. By looking at the world through a viewfinder, his work presents incessant questioning of identity and longing.
Desire is the heart of Augustine's ever-evolving practice. At the center of this exhibition is an encompassing image of the vascular organ—alluding to the migrant heart as a sacred one. Out of it ebbs a river of visual narratives, masquerading and retelling biblical literature; childhood stories; heroed writers' prose and poetry; mental-health narratives; migration tales; and the archetype of the mother.
Adapting several methods of image-making such as painting, collage, poetry, and filmmaking, Augustine presents a multi-layered body of work exploring ideas of Paradise through a series of images strung together by a ten-part poem entitled Close(s)t Paradise.
Augustine sins in a series of performative self-portraits, yet repents by burning and defacing the physical images. Through a rose-tinted hue, the sparse presence of mirrors implores the viewer to reflect on their gaze. As if asking for forgiveness, this body of work desires to arrive somewhere close to Paradise.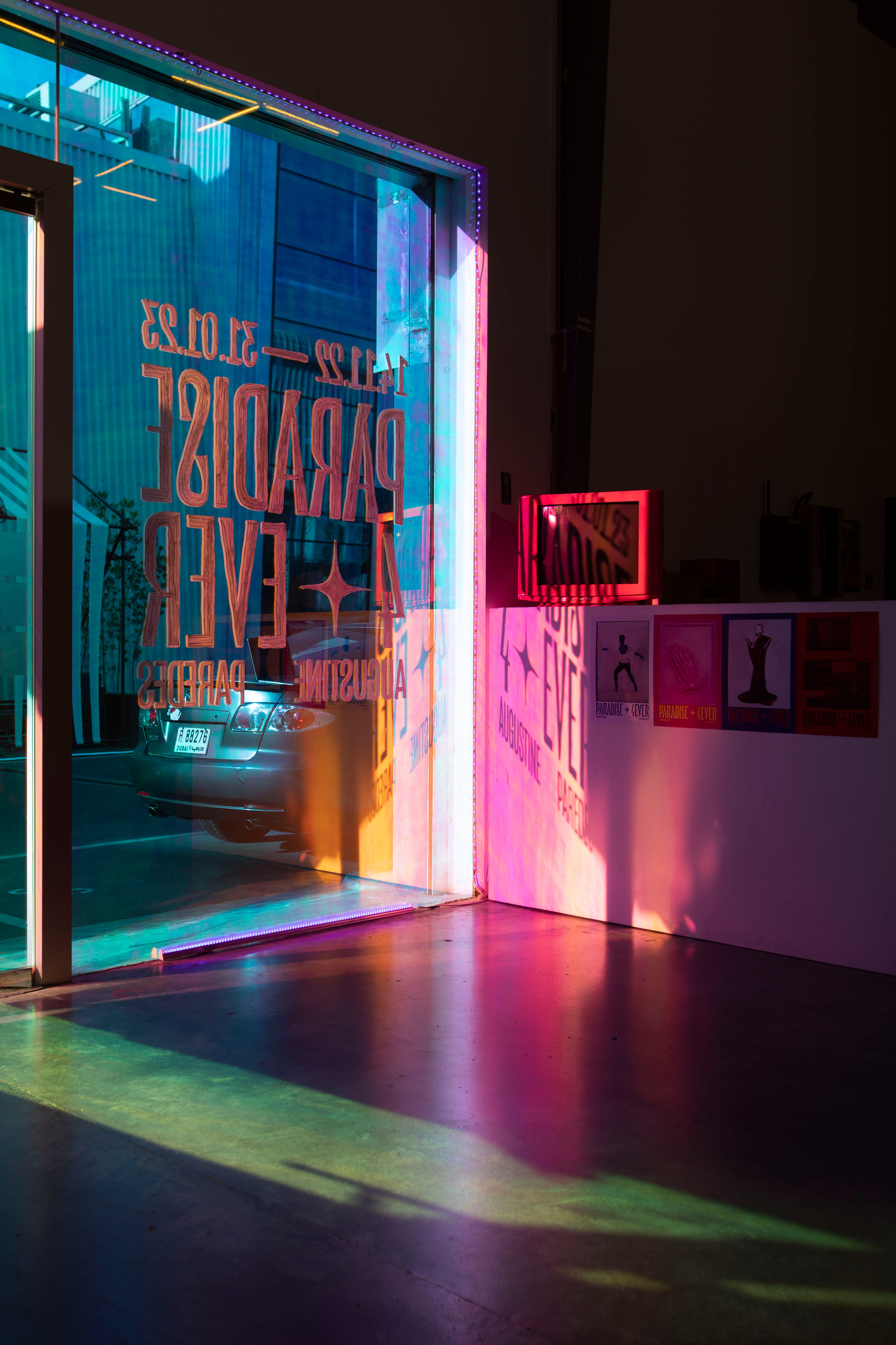 Curatorial Text
We begin in the Migrant Heart, a sacred refuge from detachment and displacement, a place to confront an undying yearning. The heart is desire, and out of it flows Augustine Paredes' reinterpretations of hallowed images and archetypes strewn throughout myth and history, echoing countless human attempts to represent the eternal.
These are Augustine's investigations into our collective unconscious, grasping for an instruction, a map, a recipe — anything to arrive at a promised Paradise. Through photography, painting, collage, filmmaking, and poetry, he bleeds to visualize this longing and all who strive for it.
Augustine reflects on the myriad ways we create our own idealised images of Paradise, mirages of perfection that waver above mortality. Why do we look toward the heavens for guidance, with stars as our compass? We are inevitably bound by time, so why seek a glimpse of Forever? We
yearn for an eternity devoid of want, of hunger, of pain and loss. And yet, what we seek is an oxymoron: without suffering, an eternal life is devoid of living.
By burning images of his body, Augustine prays and repents to cleanse his sins and become a shapeless vapor, rising towards the heavens. He implores you to peer into the Fire and seek the paradise within, your reflection in flames, mirroring the Burning of the Bush.
Left with a mound of ashes, Augustine casts his search toward the heavens, following the smoke. In our naïveté, we create stories, tools and mechanisms to rise above our mortal coil, reversing the Fall. And like Icarus, we fall again, broken and bloodied.
Perhaps not flying, then. Augustine looks to his personal Madonna, his mother, as a window into Paradise, and dancing through the portals of his loves, his losses, his longings — he realises: Paradise lives, breathes, bleeds, and dies with us.
Text by Raz Hansrod
Exhibition design by Adele Bea Cipste