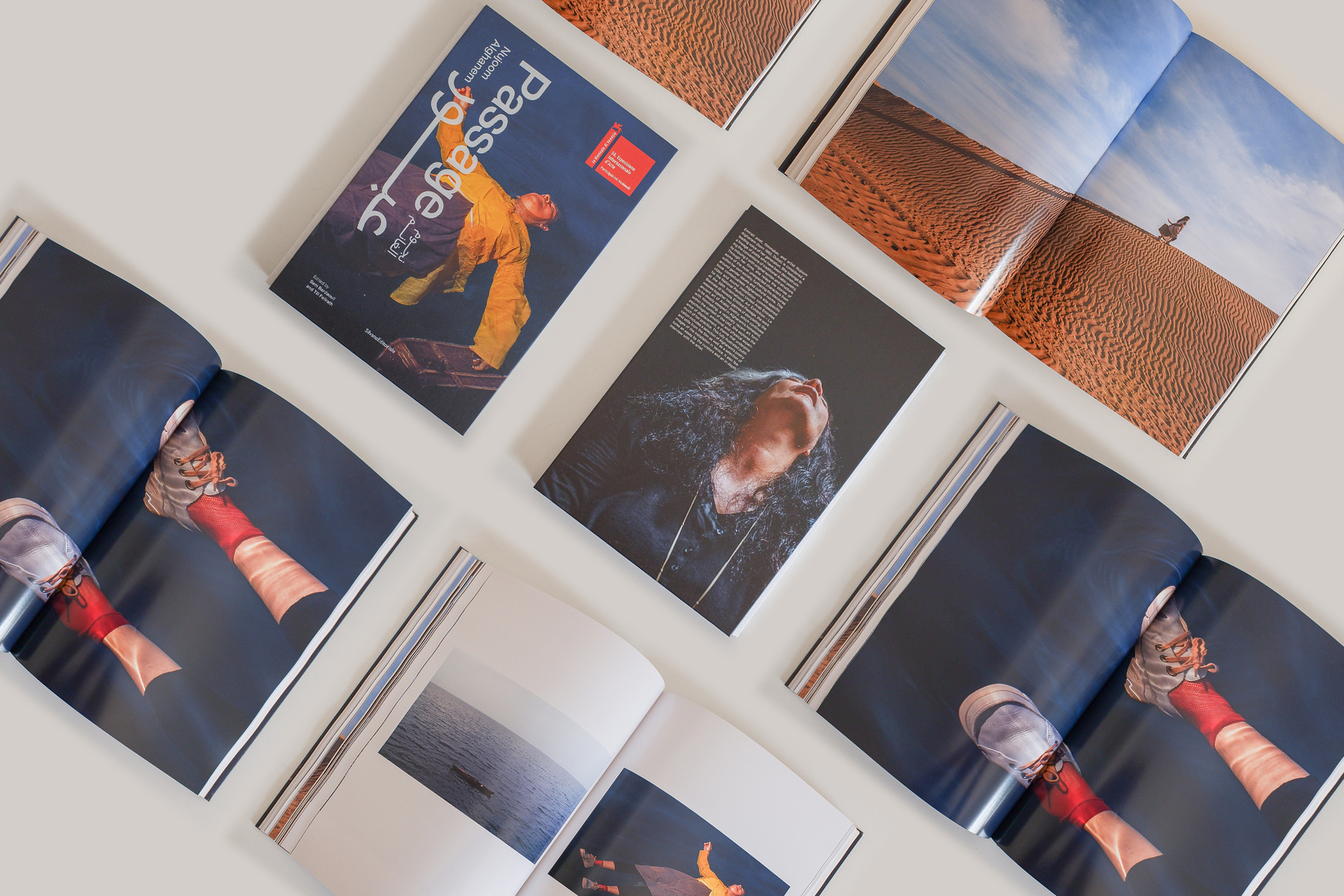 Commissioned series of photographs for the official publication of National Pavilion of the United Arab Emirates at La Biennale di Venezia, 2019.
'Passage', an immersive, 26-minute, two-channel video and twelve-channel sound installation by poet, filmmaker and artist Nujoom Alghanem. Filmed in the UAE and in Venice, the site-specific work has been closely conceived and developed with the Pavilion curators Sam Bardaouil and Till Fellrath.

Passage expands Nujoom Alghanem's experimentation with contemporary Arabic poetry through the language of film. Taking her quintessential 2009 poem, The Passerby Collects the Moonlight, as a point of departure, this installation explores the universal experience of displacement.