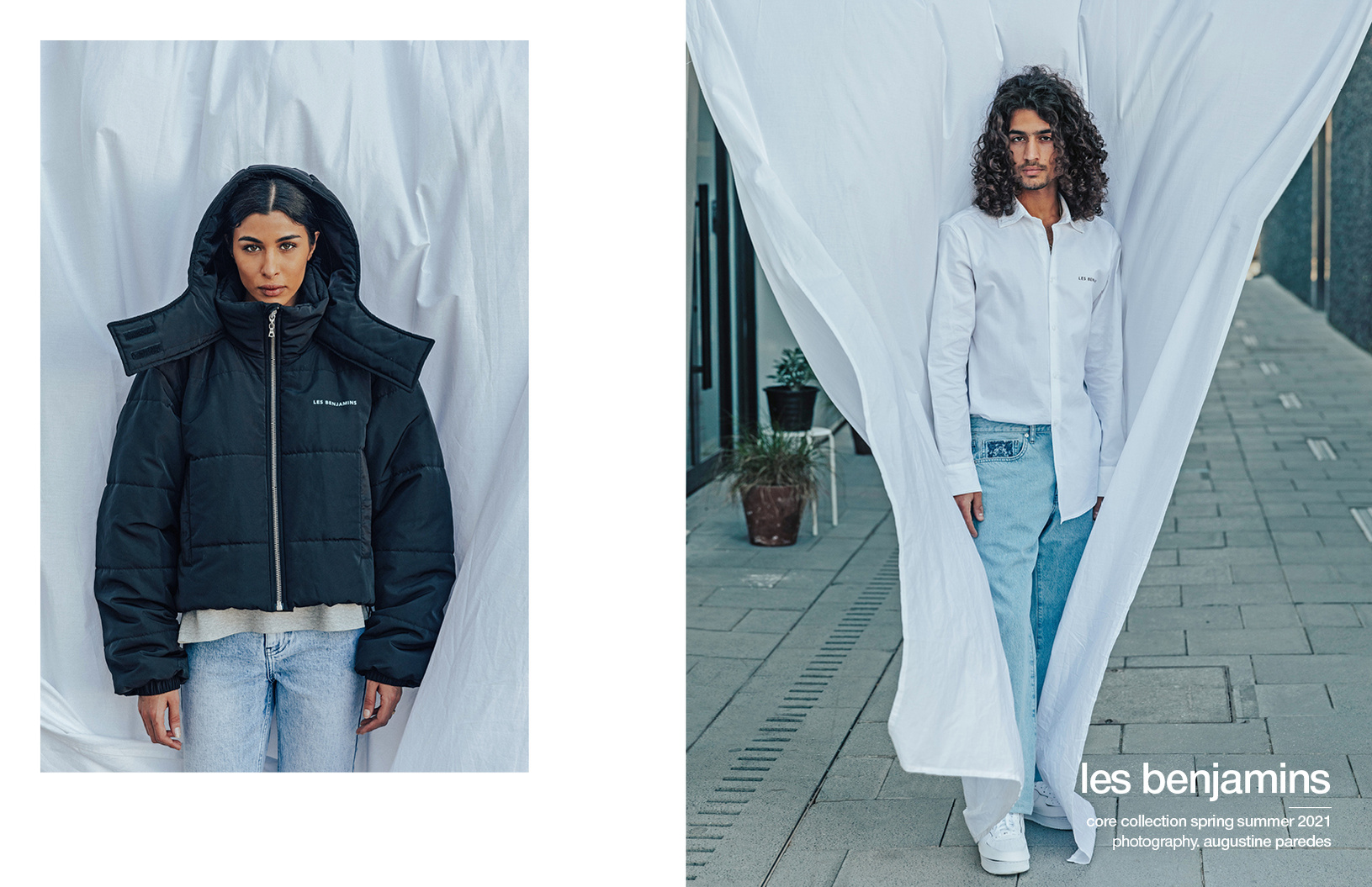 Schön! Magazine

More Than Basics | Les Benjamins Core Collection SS21

The Istanbul-based label Les Benjamins is known for its inventive and often daring looks. The last time Schön! featured the brand, the label has recently released its "Silk Road Services" collection — a series full of colours, patterns and silhouettes inspired by the historic trade route.
In our conversation with label founder Bünyamin Aydin, he referenced the collection's and the Silk Road's connection to his personal life, which has traversed Germany and Turkey. Further on in our conversation, he referenced his desire for Les Benjamins to created a "Eastern contemporary aesthetic" — and in the label's latest release, he seems to be doing just that.
The Spring/Summer 2021 Core Collection from Les Benjamins is released alongside its Silk Road Services collection, offering iconic, high-end basics with priority placed on simple colours and the label's striking, minimalist logo. Offerings under the Core Collection header include t-shirts, sweatshirts, hoodies, sweatpants, leather jackets and outerwear, all created in colours familiar to the Les Benjamins' palette.
While the label launched something similar in FW202o with its Essentials line, the Core Collection seems to be creating a new path for the label, producing luxurious basics in conjunction with its pattern-rich Silk Road Services collection. The Core Collection offers the same level of care and craftsmanship, only this time with a stripped-back, minimalist aesthetic.
To promote the collection, the label produced this photoshoot with photographer Augustine Paredes and models Fay Ezzat and Zeid Jaouni, also making a video with filmmaker Raheed Allaf. Discover the full collection online now.